InclusiveDC Workshop Series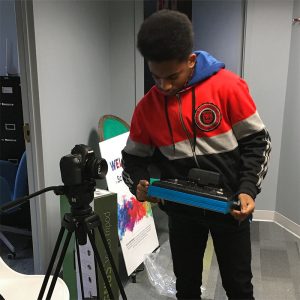 SchoolTalk's InclusiveDC Workshop Series supports the successful transition of D.C. high school students with disabilities by helping them build self-awareness, self-expression, self-advocacy skills, and technical career skills.
Funded by the D.C. Department on Disability Services' Rehabilitation Services Administration, SchoolTalk provides this programming at no cost to teachers and schools.
This is a Pre Employment Transition Service (Pre-ETS), funded by the DC Rehabilitation Services Administration (RSA). SchoolTalk schedules class-based series on a first-come, first-served basis, dependent on all participating youth completing required RSA documentation prior to the start of the first workshop.
.

Offerings

Workshops are provided in-person at your school to classes or small groups of students. Each series consists of one to four workshops around one of the following topics:
Self-Expression
Career Exploration
Self-Advocacy
Student-Driven Planning
Questions & Contact Information
Not sure if this project is right for you? Contact Naisha Dembele at [email protected] or 202-321-9850.