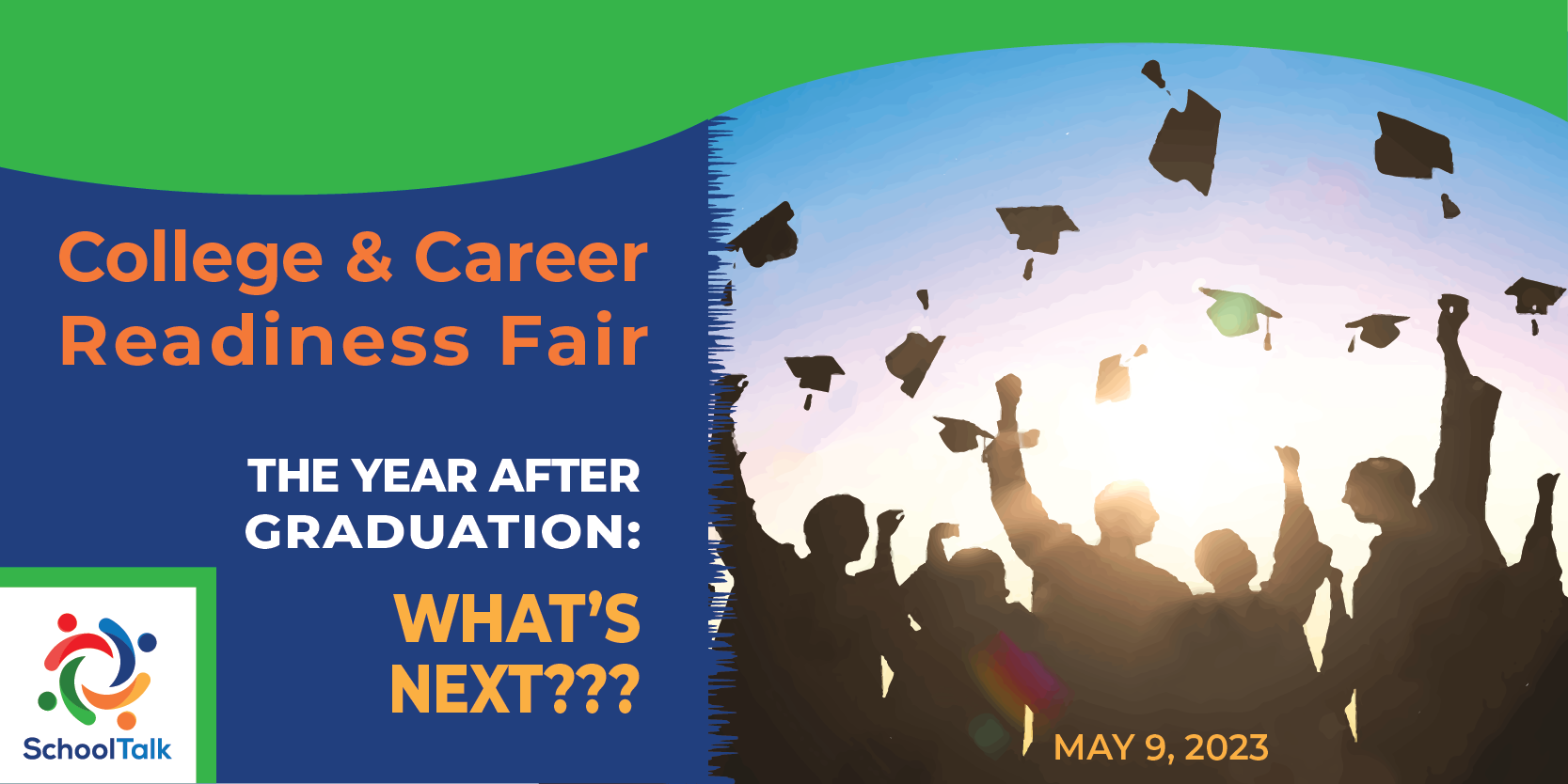 Bring your students to our new one-day event on transitioning to life after high school!
On May 9, 2023, SchoolTalk and the DC Office of the State Superintendent of Education's Division of Postsecondary and Career Education hosted the one-day College & Career Readiness Fair for D.C. high school juniors and seniors with disabilities. The event's theme was The Year After High School: What's Next? The Fair was designed to help students make informed decisions and feel a sense of belonging, self-determination, and hope about their futures by providing access to resources from the continuum of postsecondary career education and training options.
When: Tuesday, May 9, 2023  |  10:00 a.m. – 2:00 p.m.
Where: Martin Luther King Jr. Memorial Library  |  901 G Street NW, Washington, DC 20001
Eligibility: Juniors and seniors with disabilities enrolled at public and public charter schools in the District of Columbia. Eligible students must have an individualized education program (IEP) or 504 Plan.
---
Agenda At-A-Glance
10:00 a.m. – 10:30 a.m. – Participant Check-In

10:30 a.m. – 11:00 a.m. – Opening Plenary – What's Next: Life after High School Panel

11:00 a.m. – 1:30 p.m. – Student groups rotate between Breakout Sessions, Resource Fair, and Lunch

  1:30 p.m. – 2:00 p.m. – Closing Plenary – What's Next?
Breakout Session Options
Accessing Accommodations after High School
Preparing NOW for Life after High School
Exploring Career Pathways
Marketing Yourself for Opportunities after High School

Paying  for Postsecondary Education
---
Special Thanks to Our Partners & Funders
DC Office of the State Superintendent of Education, Division of Postsecondary & Career Education
D.C. Secondary Community of Practice