Family Engagement Pop-Ups:
Fostering Restorative School Communities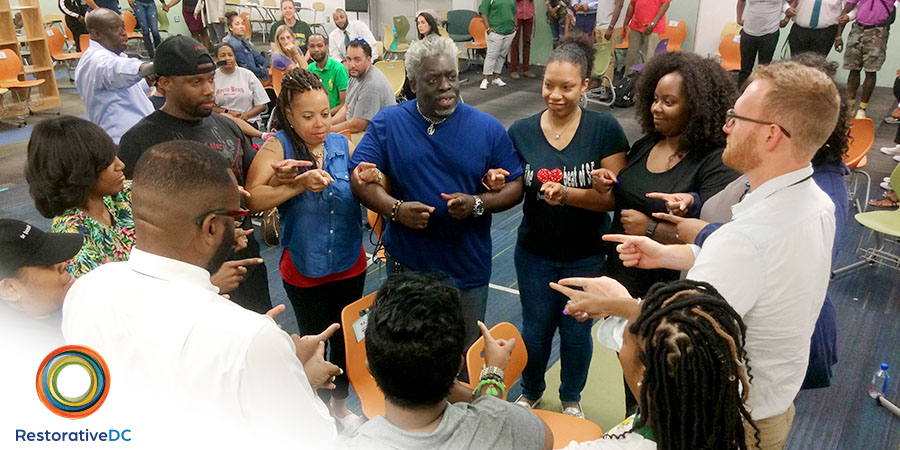 Join us for a transformative experience at the Family Engagement Pop-Ups! OSSE, in partnership with RestorativeDC, will host three pop-up events dedicated to empowering the D.C. school community through the principles of restorative justice and family engagement.
Healing and Community Building: Immerse yourself in the powerful practice of restorative justice circles, fostering a collective sense of healing, family engagement, and unity among students, educators, families, and community partners.
Dialogue and Reflection: Engage in thought-provoking conversations centered around the implementation and potential challenges of restorative justice within the educational landscape, by supporting educators with tools and resources to engage families and assisting families with creating restorative home life. These discussions will illuminate diverse perspectives and facilitate a deeper understanding of the transformative impact of restorative practices in schools.
Resources and Networking: Access a wealth of resources to aid schools in successfully integrating restorative justice into their existing frameworks. Connect with like-minded educators, school leaders, student support staff, fostering family engagement in the community to exchange insights, strategies, and best practices for cultivating positive school cultures.
Audience: This event is designed for a diverse range of participants, including school leaders, passionate educators, dedicated student support staff, enthusiastic family engagement community partners, and caring families. Each attendee contributes a unique perspective to the conversation, ensuring a well-rounded and enriching experience for all.
---
Join us at the Family Engagement Pop-Ups! Together we will create a roadmap for a restorative and thriving school year in 2023-24. The pop-ups will take place from 4-6 p.m. at the following school sites and dates.
Sojourner Truth Montessori School – September 21, 2023  |  1800 Perry St NE, Washington, DC 20018

Featured Speaker: Denise Edwards, Sojourner Truth Founding Principal
School Entrance: Corner of South Dakota Ave. NE and Perry Street NE
Public Transportation: Metrobus (E2, G8). For Additional Transportation Information Visit, Get Around Sojourner Truth School PDF
Parking: The school does not have a parking lot, but street parking is available.

SEED DC – September 28, 2023  |  4300 C Street SE, Washington, DC 20019

Past Pop-Up Events
Roosevelt STAY – September 14, 2023  |  2001 10th St NW, Washington, DC 20001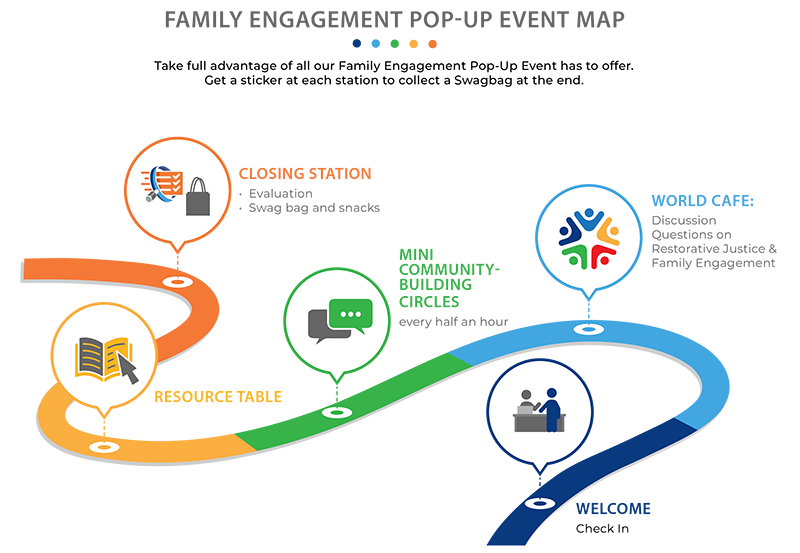 ---
Sponsored by the DC Office of the State Superintendent of Education