Board of Directors
Jennifer Thomas (Chair)
Community Member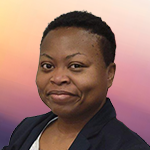 Jennifer Thomas is the owner of Still Small Voice, LLC. Jennifer is a former educator with more than 15 years of experience focused on youth development and leadership. She has worked in the nonprofit sector and is currently a policy advisor at the federal level. In her current position, she focuses on employment matters pertaining to people with disabilities.
Mary Gately (Secretary)
DLA Piper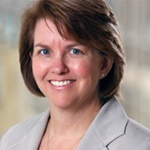 Mary Gately is a managing partner at DLA Piper's D.C. office and co-head of DLA Piper's Washington, D.C. Litigation Practice Group. Mary focuses on reputation management, class actions, cross-border litigation, and other complex litigation in the fields of the First Amendment, product liability, and commercial litigation. She serves on DLA Piper's Hiring Committee and Pro Bono Committee in the Washington, D.C. office.
Jai Rao (Treasurer)
Capital One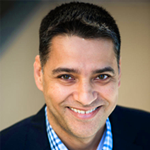 Jaidave "Jai" Rao is a senior director of software engineering at Capital One. He is an experienced technology leader with a focus on supporting finance organizations and serves on the Capital One's Technology Pro Bono Council. Jai is a resident of Washington, D.C. with his wife and son, who attends a D.C. public school. Jai earned his B.S. in Accounting from American University. He has a passion for addressing social inequity and particularly the Digital Divide.
Lionel Andre
SECIL Law, PLLC

Lionel André is chairman and chief diversity, equity and inclusion officer of Securities Enforcement Compliance Investigation & Litigation, PLCC (SECIL). He defends clients in parallel enforcement matters involving the U.S. Securities & Exchange Commission and the U.S. Department of Justice. He also conducts internal investigations and defends companies and their executives in government investigations. Lionel began his career at the SEC's Division of Enforcement. During his 14 years at the SEC, Lionel handled securities cases in federal court and administrative proceedings around the country. After the SEC, Lionel served as assistant United States attorney in the Fraud and Public Corruption Section of the U.S. Attorney's Office for the District of Columbia. Lionel is passionate about youth empowerment, mentorship, criminal justice reform, and human rights.
Xiao Liu 
Ed-Ops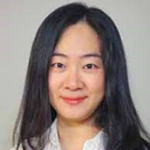 Xiao Liu is a finance manager at Ed-Ops. She is an experienced finance lead with a demonstrated history of working in the education management industry. Xiao is skilled in new market implementation, financial planning and analysis, regulatory compliance, audit, budgeting, and accounting.
Charles Moore
Thrive Street Advisors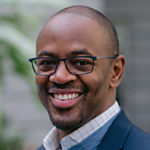 Charles Moore is the principal at Thrive Street Advisors. He is an executive coach and consultant who helps leaders improve impact and organizations better execute strategy. Charles focuses on the intersection of strategy, implementation, and leadership, specifically, helping executives improve their ability to achieve results with a clear lens for the leadership, management, and personal practices that are most relevant for a leader's purpose, their strategy, and their organization's culture. He has coached leaders across the for-profit and nonprofit sectors, including Capital One, Hilton Hotels, and Advancing Real Change. Charles attended Harvard College for his undergraduate degree. He earned an MBA and an MA in Education from Stanford. His certificate in Leadership Coaching is from Georgetown University.
Shalini Shybut
Independent Coach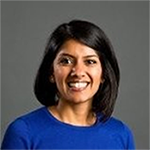 Shalini Ananthanarayanan Shybut is an independent coach and consultant working with Washington, D.C. nonprofit leaders, primarily in the education space. She was most recently a founding member and partner of Schools and Talent Investments at Education Forward DC, a local venture philanthropy organization whose mission is to improve outcomes for D.C. students who are furthest from opportunity. Prior to this role, Shalini was at E.L. Haynes Public Charter School, where she worked with school leaders to improve the school's ability to meet the needs of underserved students. There, she co-led several key strategy projects as E.L. Haynes expanded to full size. Earlier in her career, Shalini spent time at the Recovery School District and worked in the private sector McKinsey & Company. Shalini started her career with Teach For America as a fifth grade teacher in a bilingual inclusion classroom. Shalini lives in Washington, D.C. with her husband and three children. She also serves on the board of DC International School, a multilingual charter school.
Paul Timm
Connected Aviation Solutions, Collins Aerospace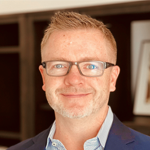 Paul Timm is director of marketing, leading the global marketing organization for the Connected Aviation Solutions business at Collins Aerospace. He is a strategic, data-driven marketer who grows businesses through positioning, branding, product marketing, digital transformation, and innovation. Paul is a collaborative team leader, demand generator, and problem solver, experienced in technology, financial services, consumer goods, and global markets. Paul is an active advocate for students with disabilities and LGBTQ youth. He also serves on boards for the Arlington Special Education Advisory Committee, the University of Richmond Customer Experience Center, and advises startup businesses. He holds an MBA from Duke University and is fluent in Spanish.
Ellen Wayne
Community Member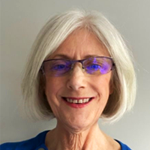 Ellen Wayne has been involved with SchoolTalk since before it had a name or a staff. As a professor teaching conflict management at the University of Baltimore, she was asked to join a group headed by the DC Appleseed Center for Law and Justice and Piper Rudnick (now DLA Piper) to explore reforms that could be undertaken to "fix" special education in the District of Columbia. Over a great deal of time and with enormous persistence by many, a part of that effort became SchoolTalk, first as a group of volunteers who worked to create the program, and eventually with the hiring of Leila Peterson as SchoolTalk's executive director. Ellen has retired after serving for twelve years as the head of the Center for Early Dispute Resolution (CEDR), a function of the Department of Defense Education Association (DODEA), which oversees Department of Defense schools in the U.S. and internationally. Ellen's role included developing interventions to address high-conflict situations in the schools and providing proactive conflict resolution training for DoDEA personnel worldwide. Ellen holds a law degree from the University of North Carolina at Chapel Hill and an MS degree in conflict management from the University of Baltimore.