RESOURCES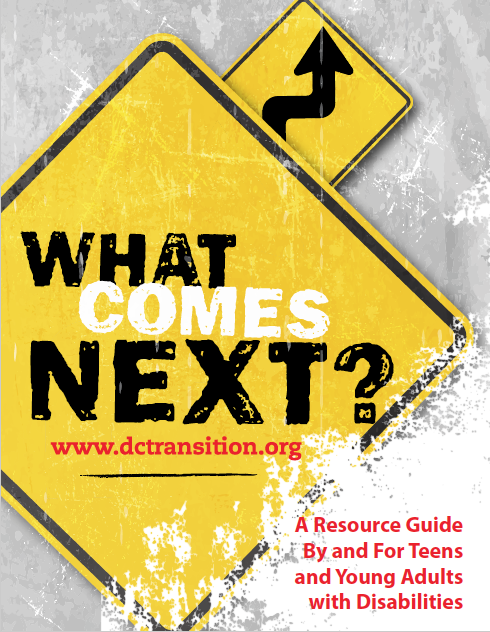 What Comes Next is a resource guide by and for District of Columbia teens and young adults with disabilities. It is a tool you can use to learn about all the supports that are available to help you create a successful future. The What Comes Next guide is available as a paper booklet or as a digital PDF.

DC Partners in Transition is a group of DC stakeholders who are committed to improving the ability of DC youth with special needs and disabilities to successfully transition into education, employment, and independence. We are students, young adults, teachers, community organizations, government representatives, employers, parents, and more. We first came together for Moving Forward Together: Transition Stakeholder Forum in June 2009. We are committed to meeting on a regular basis to share information, build partnerships, and advocate for improvements. Everyone is welcome to join us.

OSSE's Division of Specialized Education's mission is to ensure that all District of Columbia children and youth with developmental delays and disabilities can access high quality services and a free appropriate public education. The OSSE Secondary Transition website was designed to assist educators, families, and students in addressing the needs of students with disabilities who are preparing to transition from high school to postsecondary employment, education/training, and independent living. Visit this website often to discover resources, tools, and information on best practices and upcoming transition-related events.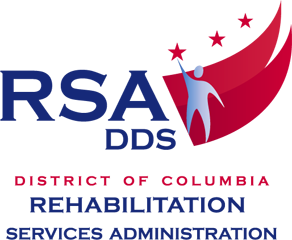 RSA's mission is to provide individualized services to eligible persons with disabilities who are interested in working and achieving independence. RSA's Youth in Transition Services Unit develops and delivers services to schools and students/families to help youth with disabilities achieve independence and long-term employment outcomes.

DCPS Transition Central is a tool for DCPS staff, students and families to access and provide information about secondary transition matters, including upcoming events, teacher toolkits and guidance materials, and programs for students who are looking for work experience.

The Board's mission is to provide quality public school options for DC students, families, and communities through: A comprehensive application review process; Effective oversight; Meaningful support; and Active engagement of its stakeholders. The Board's vision is to lead the transformation of public education in DC, and serve as a national role model for charter school authorizing and accountability.