Music Production & Career Development Program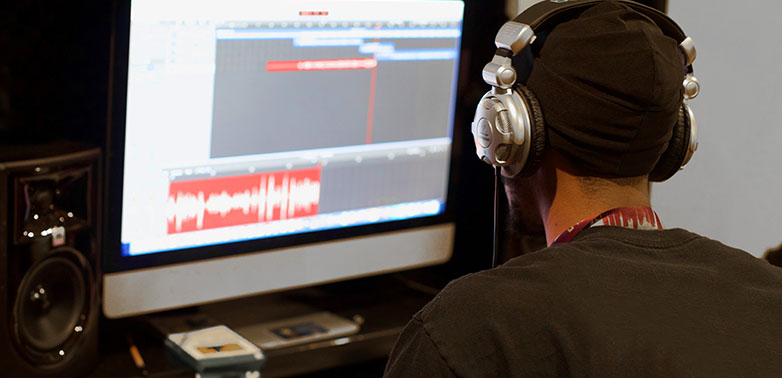 About the Program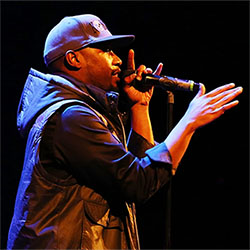 Led by celebrated D.C.-based international hip hop artist, singer, and songwriter Konshens the MC (www.konshens.com), SchoolTalk's Music Production & Career Development Program engages D.C. youth in hands-on music production experiences. Accepted students will form a small group focused on learning the essentials of songwriting, audio and music production, and the music industry. Participants will receive career coaching in music production from Konshens and career development opportunities from SchoolTalk staff, including assistance creating employment portfolios, resumes, headshots, and more.
Time Commitment
Students participate in 40 hours of music production and career development experiences between February and April. The program schedule will be created to best meet the needs of the accepted group of students for this cycle. All sessions will be scheduled outside of regular school hours.
Location
We will use a hybrid model that includes weekly one-hour virtual check-ins and four-hour sessions on Saturdays. The session location will be Metro accessible and shared with accepted participants. Youth or their families are responsible for transportation to and from sessions. Metro SmartTrip cards are available upon request.
Public Health & Safety Considerations
SchoolTalk's Music Production & Career Development Program will be conducted using a hybrid model of in-person and virtual sessions. Most sessions will be in person. SchoolTalk follows D.C. government guidance for Covid-19  and Mayor Bowser's Covid-19 vaccination requirements.
We Pay Youth
SchoolTalk's Music Production & Career Development Program is FREE to participants!!! In fact, SchoolTalk will pay a stipend to students who complete at least 40 hours of programming!
Eligibility Requirements
Participants must meet the following criteria to be eligible to participate.
14 to 22 years old
Currently enrolled in a D.C. high school
Have an individualized education program (IEP) or 504 plan
Complete required RSA documentation prior to project start date.*
Strong interest in pursuing a creative or artistic career, including careers in music production.
Demonstrated experience in one or more of the following: song writing, spoken word, song recording, or audio production. Experience can be formal training, such as classes, shows, performances, or it can be informal experience as a self-taught artist, such as creating music or beats on Garage Band, writing poetry, and more.
Must be able to participate in all 40 hours of coaching sessions between February and April 2023
Youth (and a parent/guardian if the applicant is under 18) must participate in a mandatory information session about program requirements.
Please note, this program will be able to accept up to 10 youth this cycle. Not all applicants will be accepted to this program. Applicants that do not meet the above listed requirements will not be considered. Priority and waiting lists will be created as needed. SchoolTalk offers various projects throughout the year.  If you are not accepted into this project but would like to receive information about other projects, please let us know at [email protected]. 
*This is a Pre Employment Transition Service (Pre-ETS), funded by the D.C. Rehabilitation Services Administration (RSA). Upon acceptance, SchoolTalk can support youth to complete their RSA documentation.
Youth Music Production Example
Curious what kind of projects youth have created with SchoolTalk in the past? Check out this example!
Questions & Contact Information
Not sure if this project is right for you? Contact Naisha Dembele at [email protected] or 202-317-1990.